Our Family of Companies can help you build your dream home!
We are residential construction specialists! Our unique process integrates the building process-- everything from plan design, house selections cabinetry design, and construction is managed under one roof with the help of our sister companies. We offer in-house plan design through our company, Advantage Home Plan Designs. Let our New Construction specialist M&J Developers manage the build of your new house! Have a home you want to remodel? Our sister company Advantage Solutions specializes in residential remodeling. We can be there for whatever needs you have.
Given the unique partnership between Advantage Build LLC Real Estate and M&J Developers, Inc., custom does not have to mean more expensive! This means "Your Plan – Your Budget – Your Way."
Browse our galleries to gather inspiration for your dream home.
Browse the communities we are actively building in.
We work hard to deliver the most value for your housing dollar. We start the process by understanding your needs and budget to help establish a realistic scope, design and the financial support required to make your dream home become a reality. Our experienced team at M&J Developers, Inc. works with you through design of the home plan, 3D cabinetry design, all selections and a myriad of other details involved in a new home building project including systems and efficiency.
We are committed to 100% Energy Star compliance and know this not only delivers a better built home, but future energy savings for years to come.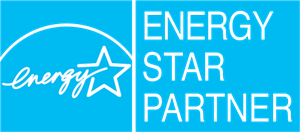 Contact Joseph Pezik, REALTOR®, today at (336) 601 - 7259
Contact Tony Johnson, REALTOR®, today at (336) 617 - 6795
Contact Travis Johnson, REALTOR®, today at (336) 254 - 7557